Project
:
Primary School Facade Design
It's a good idea to design this façade with inspiration from papercraft folding hand fans (double skin system) since children often use them to cool their faces. This can result in a creative and effective cooling solution for the structure during warm weather in Kerkuk city. This can result in a unique and visually captivating building and creating a dynamic and interactive façade that reflects the spirit of a learning environment and the young minds within.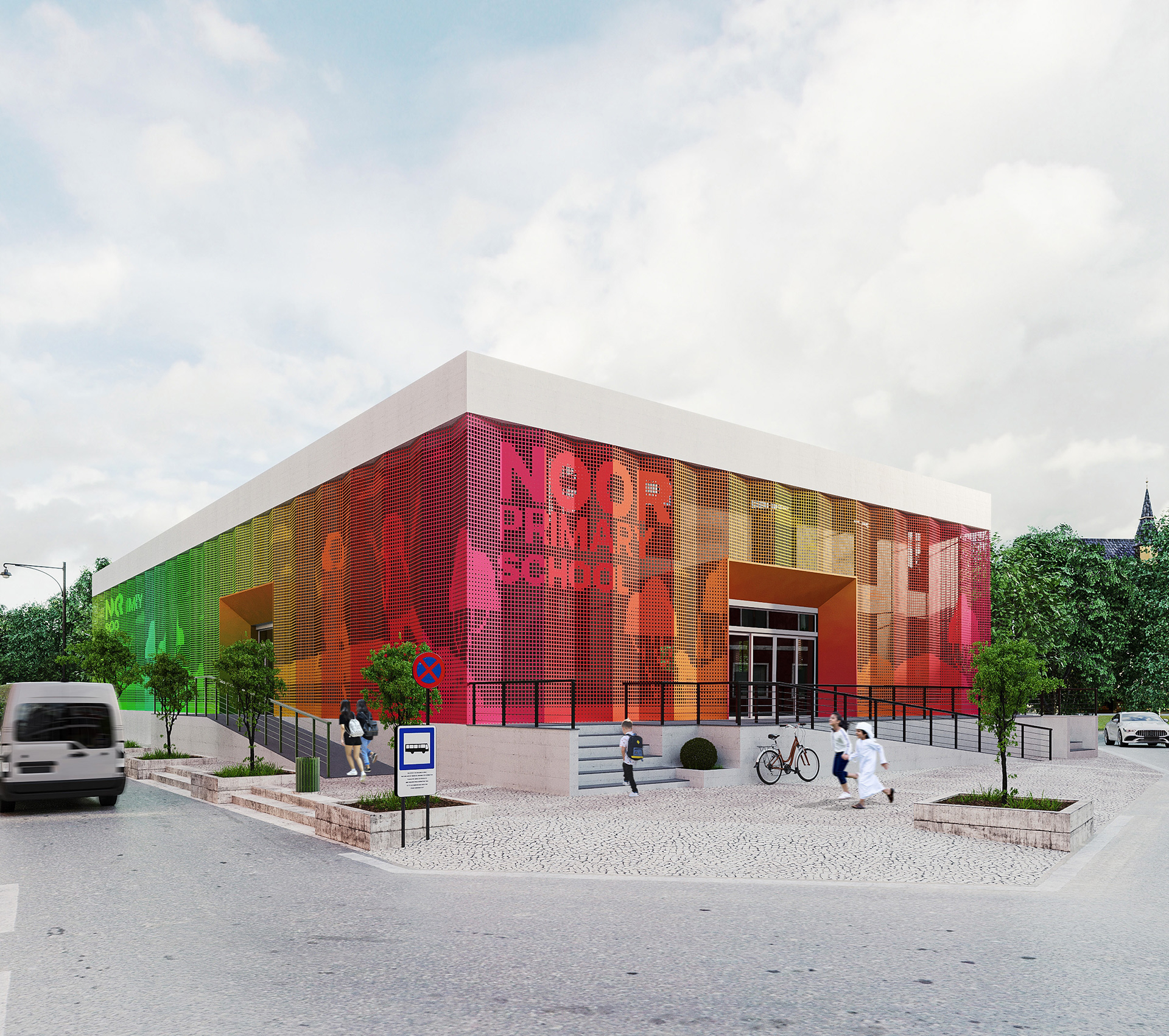 These panels are made from lightweight and durable material composite material to ensure structural integrity.
Our facade design offers the building a contemporary, cutting-edge appearance that will be appealing to visitors, staff, and students and become a symbol of the school, reinforcing its identity within the community and promoting a sense of pride among students, staff, and parents.
Double layers can help in sound insulation, reducing external noise penetration, and maintaining a quieter indoor environment this will improve the learning experience, as students can focus better in a noise-reduced setting.
Energy efficiency may be improved by this double-skinned façade. They aid in lowering the demand for cooling and heating systems. By decreasing heat transmission and providing a more stable and comfortable atmosphere inside the building, the air gap between the layers of the building serves as insulation.

The colorful design folded panels frequently seen on traditional hand fans served as inspiration for the school's external color scheme, which is vibrant and cheery. Bright colors can inspire creativity and energy, reflecting the youthful environment of the institution.