By being open and receptive to client input, you are demonstrating your commitment to delivering high-quality work and providing a positive customer experience. This can help build trust and establish a strong working relationship with the client, which can be beneficial for future projects as well. In this project, we were overly enthused by the client's voice when he spoke some specifics or treatments for his project, which improved the precision and suitability of our beginning thinking and working methods.

Our residential project comprises four towers and four floors of a dynamic and inviting commercial podium, along with several scattered buildings located at the back of the site plan. The development is designed to offer a unique and diverse living experience that caters to the needs and desires of a wide range of residents.

commercial podium design to be visually appealing and inviting to potential tenants and visitors. Considering factors such as circulation, access, storefront design, and landscaping.
These illustrations(sketches) demonstrate how we engage with the surrounding area and the streets. A government park is located behind the site, which prompted us to install some food and beverage establishments there to foster positive relationships with the park., On the other hand, in order to create a proper greeting space for the project, we built another gathering area in front of the site.
The towers offer a range of unit types, including spacious one, two, and three-bedroom apartments, as well as luxurious penthouses with stunning views of the surrounding area. Each unit is thoughtfully designed to provide features such as large windows that let in plenty of natural light

One of the standout features of our project is the location of a governmental public park at the back side of the site. This provides residents with access to a beautiful and peaceful natural environment which inspired us to build a number of scattered green roof buildings with irregular shapes that are specifically designed to house F&B establishments, with a variety of dining options that cater to different tastes and preferences.
The commercial podium is home to a range of amenities and facilities, including retail spaces, dining establishments, and entertainment venues. The podium also includes four floors of commercial space, providing ample opportunity for businesses to thrive and residents to have easy access to a variety of services.

project maquette : by using PolyBak laserboard Because of its inherent strength, laser board by PolyBak is an excellent product for model making as it remains strong even when large areas are cut away. Unlike many other card products, the edges do not show burn marks when laser cut, after the maquette has been done it will be plastering with the brown color to achieve better look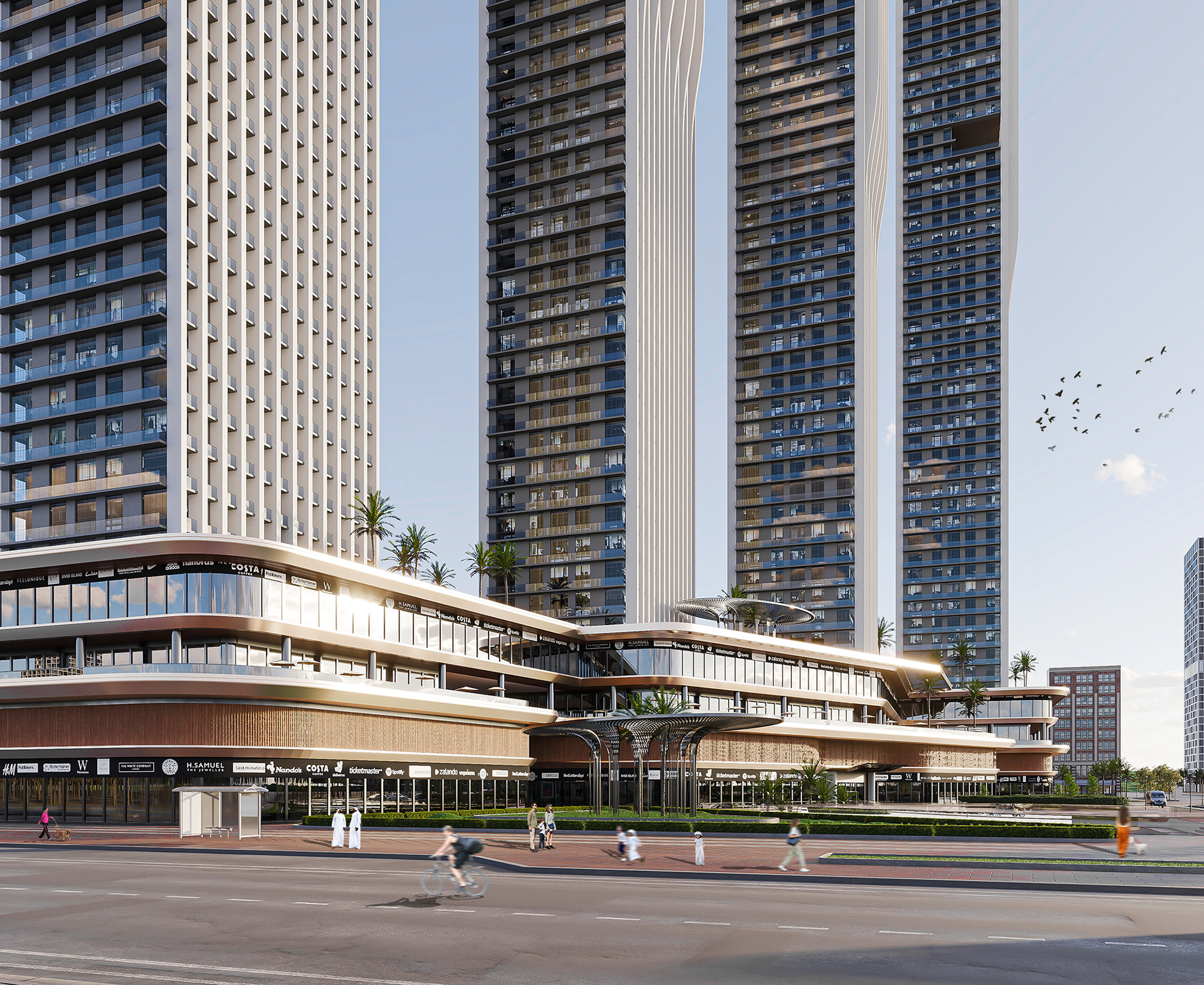 The swimming pool provides residents with a breathtaking view of the surrounding area while they enjoy a refreshing swim, making it a unique and highly desirable feature, the swimming pool on the upper floors of each tower provides residents with a unique and unparalleled living experience that is sure to impress.

Even if the rooftop level has sturdy colonnades, there is still a need for treatment to lessen the acrophobic feeling in such high places! A yellow (lift shaft) box could add a striking and contrasting element to the scene and offer a special visual focus point to pay attention to.